Looking for experiences for your little one? Check out these baby and toddler friendly activities, lessons, and services in Mackay. There's plenty of things to do in Mackay that are not only super fun, but will aid their development too. 
Blue Photography
Capturing your precious moments. Wedding, Maternity, Newborn, Cake smash and Family sessions.
Photography is all about making time stand still, if only for a small moment. Capturing precious memories so you can go back and enjoy them for a lifetime. Their goal at Indigo Blue is to capture those memories how you want them. Location or studio shoots available. Their studio is located in Beaconsfield and has a huge range of maternity dresses, Girls Dollcake dresses, baby clothing, wraps, headbands, bonnets, textures, baskets, backdrops and so much more. They can make scenes to suit your taste or keep it laid back and minimalist, at Indigo Blue Photography… it's all up to you.
P 0402 343 662
F Indigo Blue Photography
indigobluephotography.com.au
Little Tree House Lane
Little Treehouse Lane provides families with fun but practical items to help navigate everyday life as a parent. They also stock fun items that encourage fine and gross motor skills, gift items perfect for newborns or baby showers. You'll find a small range of Australian Clothing labels, hats and swimwear for babies, kids and even for Mum! You'll also find the very bright and colourful range of RePlay Recycled Plastic Tableware and the largest range of baby pacifiers in the region! There really is something for everyone at Little Treehouse Lane.
P 0447 196 996
A Shop 2507 Level 1, Caneland Central, Cnr Victoria St & Mangrove Rd
http://www.littletreehouselane.com.au
Mackay Libraries
The First 5 Forever programs at Mackay Libraries provide a strong early literacy foundation for your child's life. There are FREE programs for children aged 0 – 5 years including: Baby Bounce – promotes language development in babies from birth to walking. The session features nursery rhymes, fingerplays and songs. Toddler Time – is a fun way to encourage language development and social interaction for your toddler. Activities during the sessions include nursery rhymes, action songs, finger plays and a story. Story Time – enhances language and literacy development and is aimed at children aged 2.5 to 5 years. The session features stories, nursery rhymes and songs.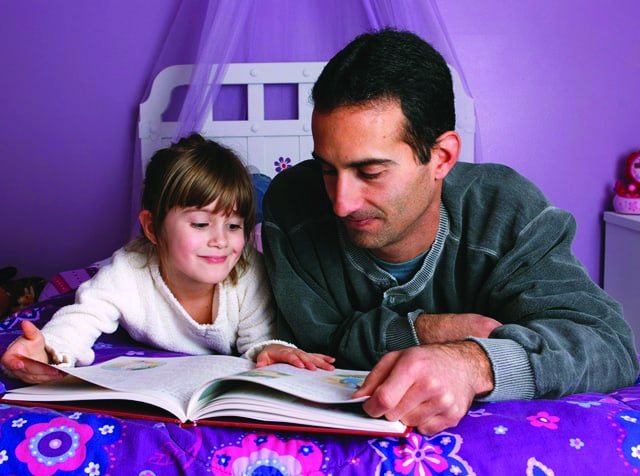 MECC
For Mackay residents, the MECC is a must. The MECC, or otherwise known as the Mackay Entertainment Convention Centre, is the largest convention and banqueting facility between Cairns and Brisbane and hosts programs to entertain parents and their children throughout the year. Throughout the year, you have the chance to attend various children's theatre performances, children's concerts and interactive exhibits. The MECC has something to offer for all ages and interests throughout the year with very affordable ticket pricing.
P 4961 9777
A 258 Alfred Street, Mackay
http://www.themecc.com.au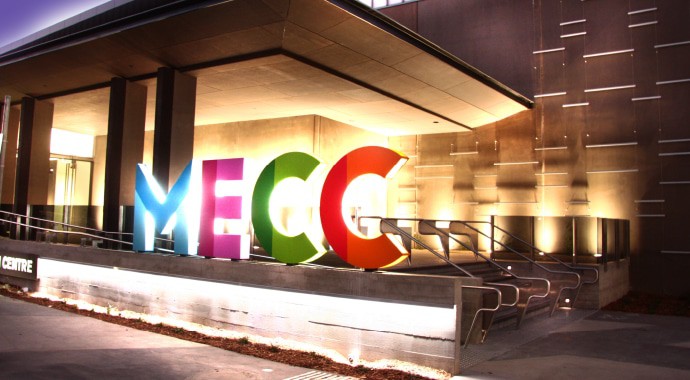 Art Space Mackay
Suspect you may have a budding artist in the family? Keep an eye on Artspace Mackay's many art activities for little ones in town. The ever-popular toddler's program BMA Kidspace occurs on a monthly basis and gives little ones under 5 a chance to explore and have fun with art in a light-hearted, fun environment. The program includes free artist-run workshops from 10.00am to 2.00pm and live music from 12.00pm to 1.00pm for a great few hours of fun, dancing, and creativity.
P 4961 9722
A Civic Centre Precinct, Gordon Street
http://www.artspacemackay.com.au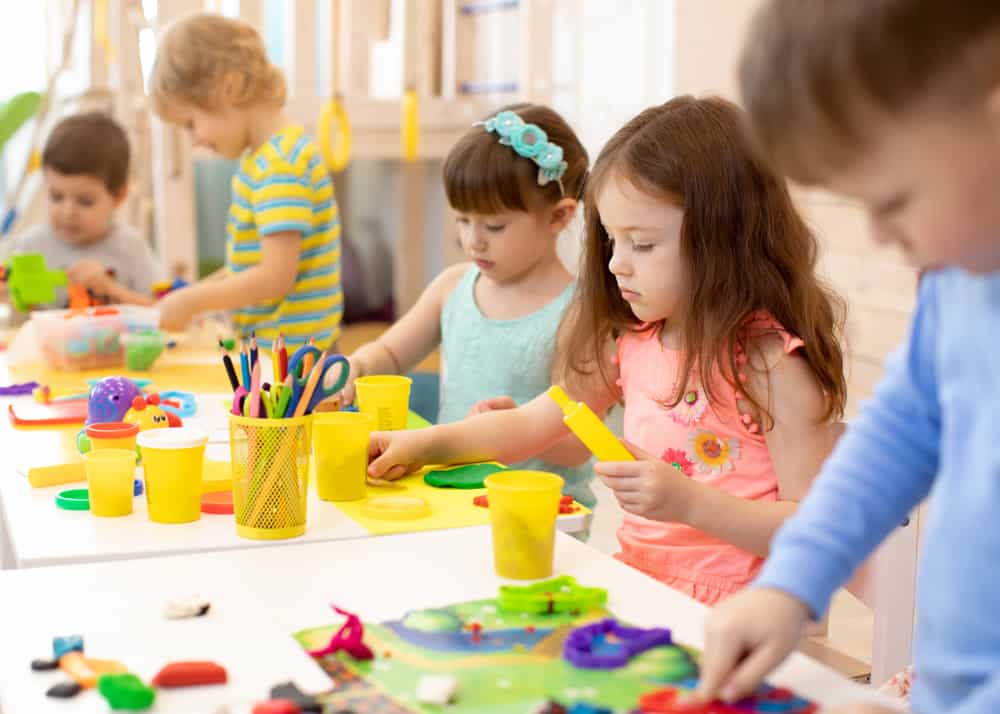 NQ Baby and Kids Market
Browse a huge number of stalls, have a bite to eat and grab one of the free bounty bags (limited numbers). The NQ Baby and Kids Market occurs numerous times throughout the year in Mackay and Townsville, bringing all things baby and kids conveniently to one place. Let the kids bounce around on the jumping castles, create to their heart's content at the craft area or have their face painted. Keep your fingers crossed and you may win a lucky door prize.
P 0417 629 418
F Nth Qld Babies & Kids Market
nthqldbabiesandkidsmarket.com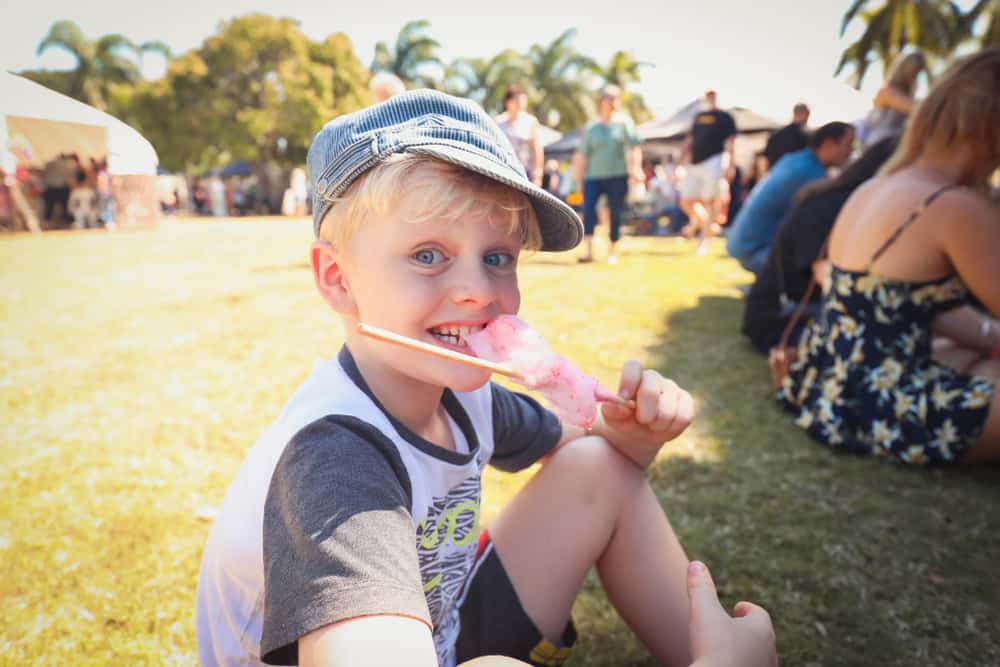 Mackay ARC Baby Swimming
Keep an eye on the website for classes for infants and toddlers. Swimming lessons can commence from 3 months of age, and are a great way for mum or dad to have fun with bub and get them used to being in a pool. Lessons intensify the older bubby gets, but before you know it they will be confident in the pool, be able to pop their head under, and swim to the side. All great things for baby to learn from a young age for water safety and skills for life. The Mackay ARC is also home to Mackay Athletics Club.
P 4847 5400
A 193 Boundary Road, Ooralea
http://www.mackayarc.com.au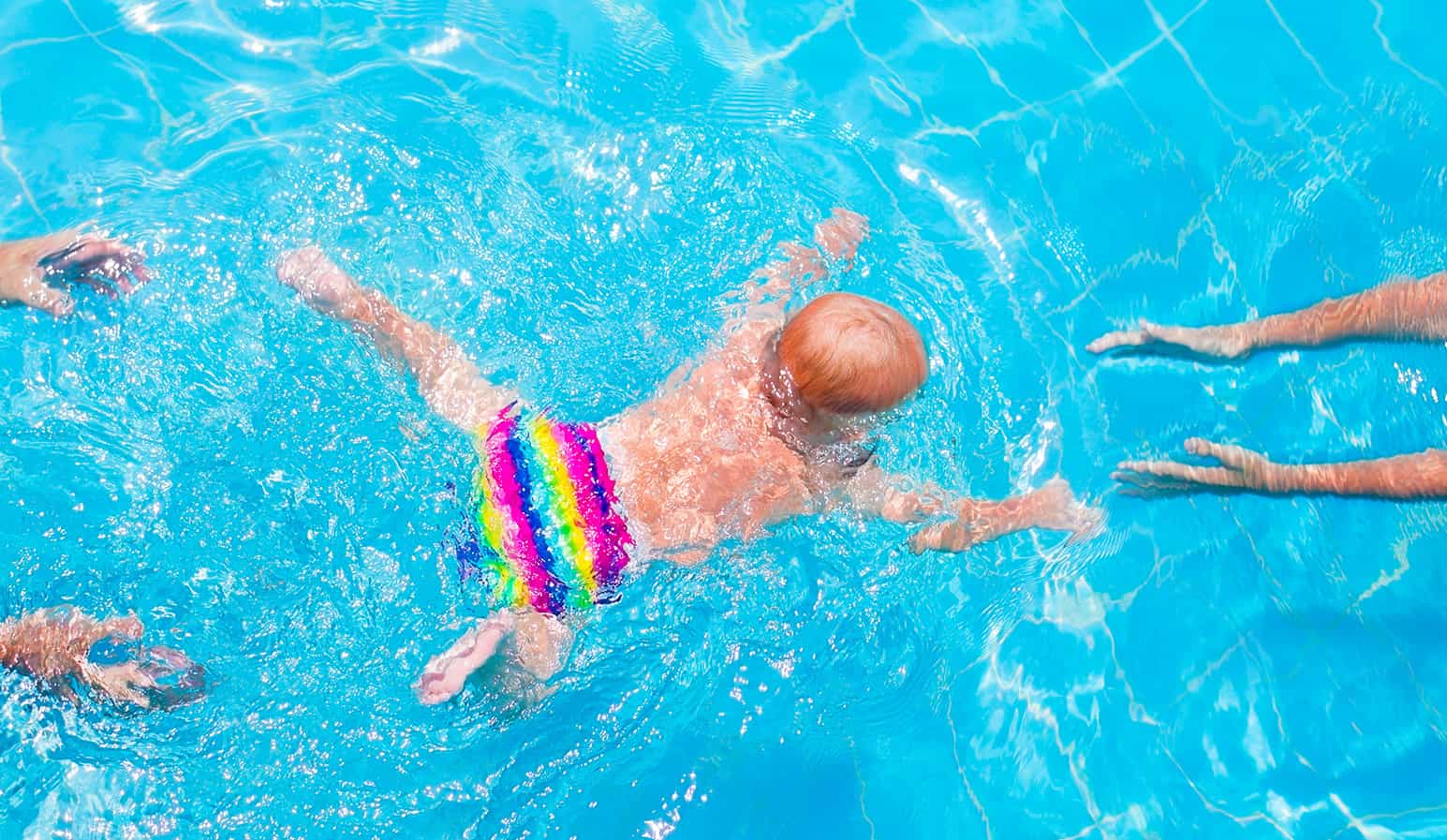 Kids Life Play Centre
The Kids Life Play Centre offers a supportive and safe environment where children can play to their hearts content whilst bonding with their parents. They offer classes for parenting, raising children and single parent families to foster healthy interactions between parents and their children. Alongside this, they are a not for profit organization aiming to assist less-fortunate children in developing nations. They are in partnership with New Life Church who together support local and international projects.
P 4953 5575
A 75 Evans Ave, North Mackay
http://www.kidzlife.com.au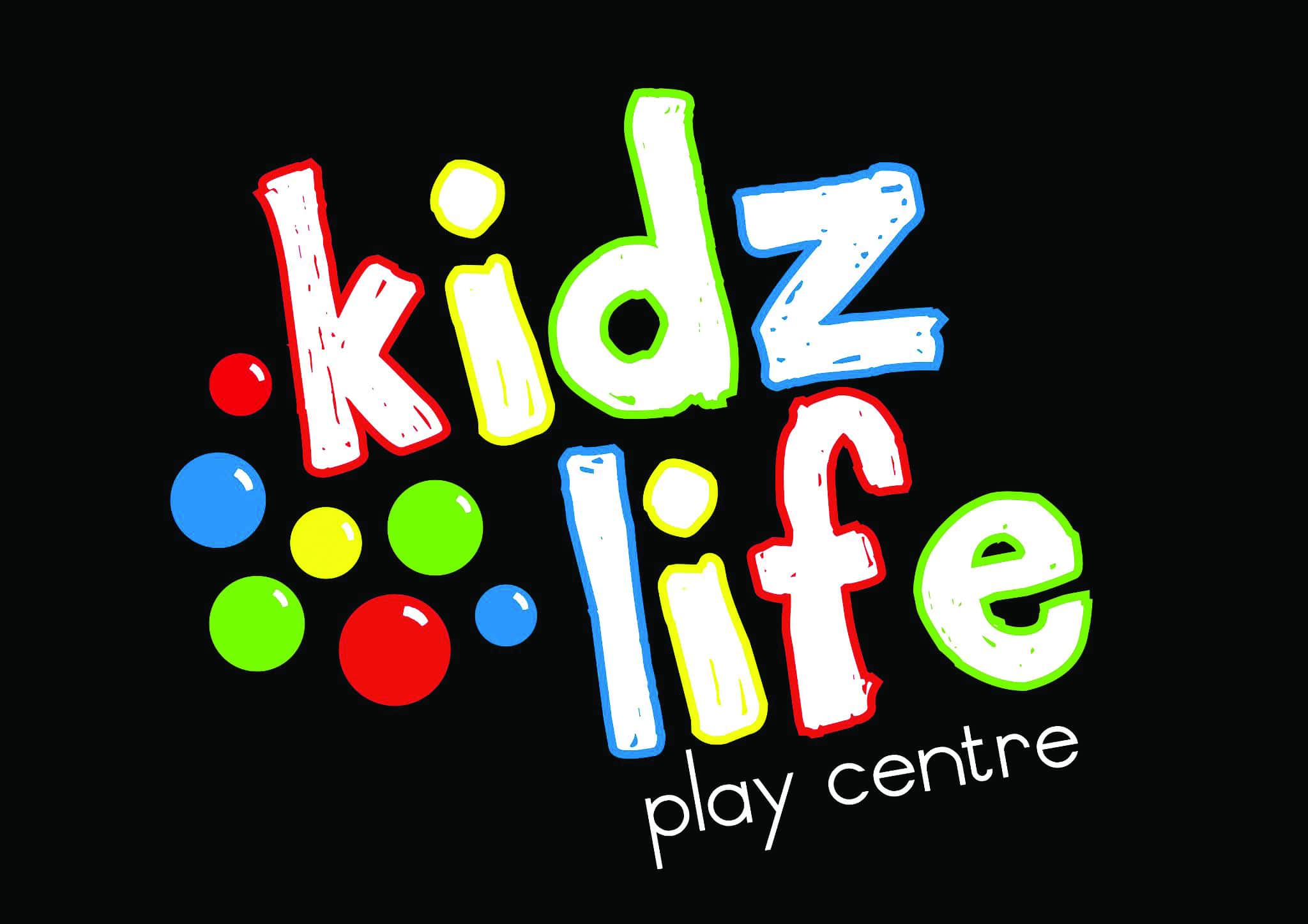 Mackay Gymnastics
Classes for all ages and abilities including their Kindergym program for little ones.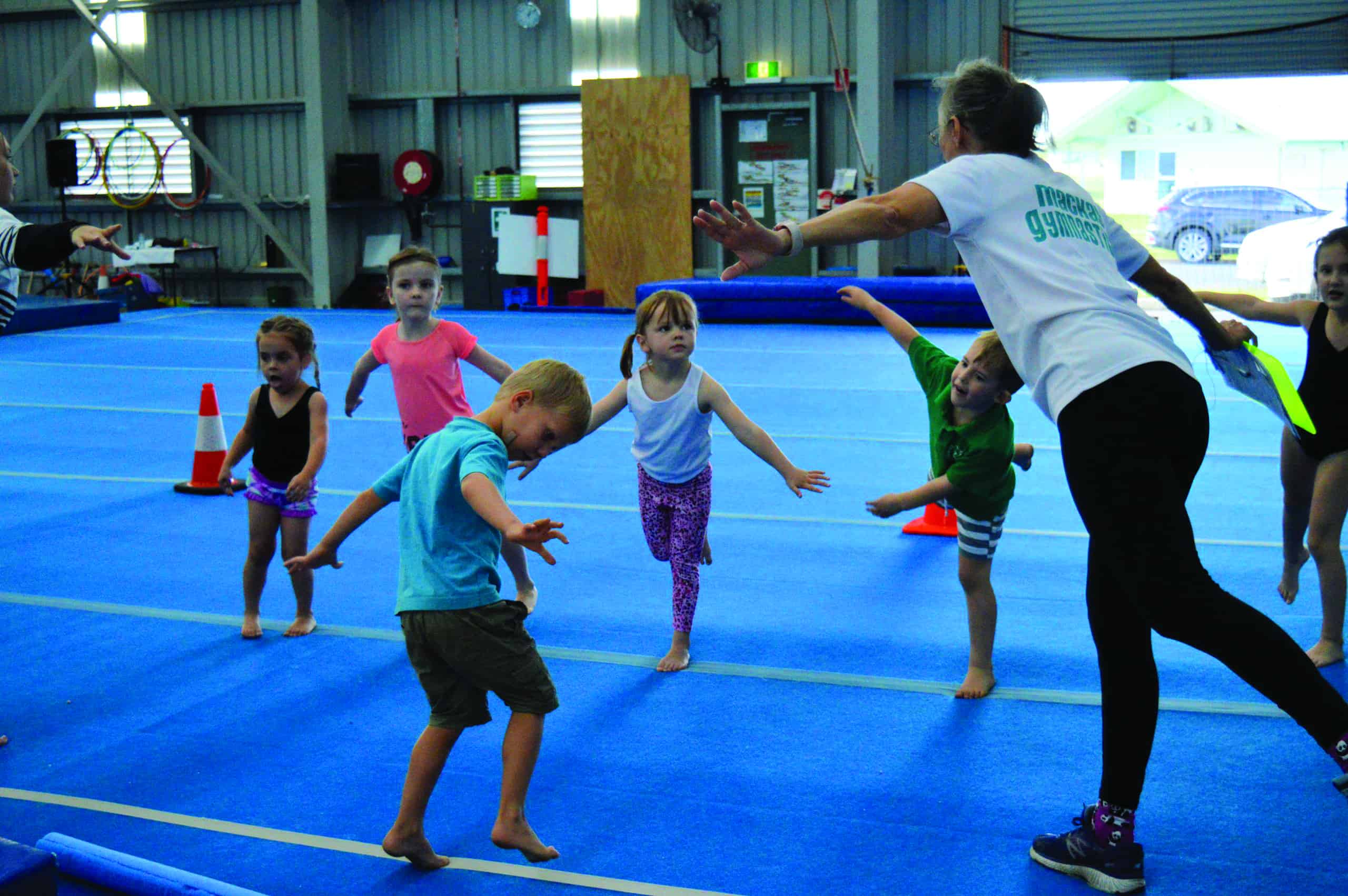 Bring Your Baby – Event Cinemas
Relax and catch a movie at the Bring Your Baby movie sessions.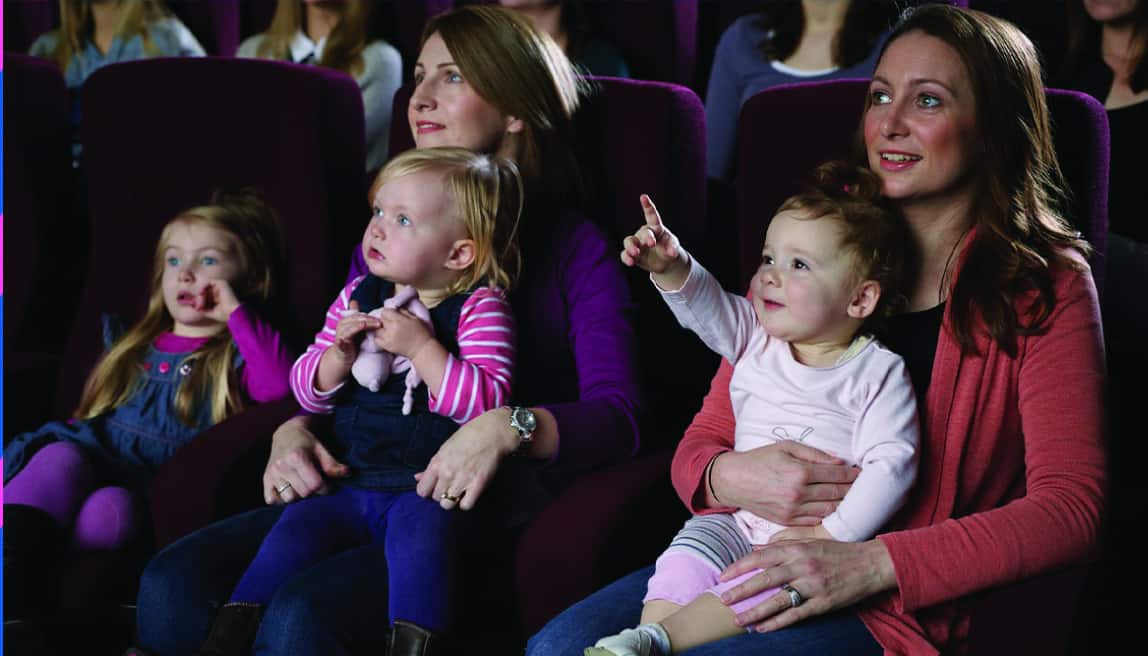 Ready Steady Go Kids
Inclusive, non-competitive and fun multi-sports for 1.5 – 6 year olds.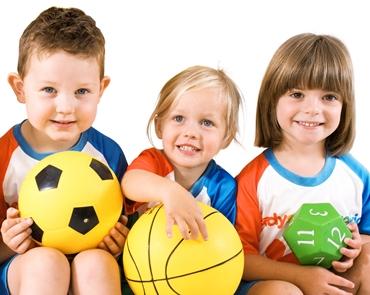 Paradise Swimming & Fitness
Includes two heated pools for the use of Learn to Swim for infants through to adults.

P 4952 1417
F Paradise Swimming & Fitness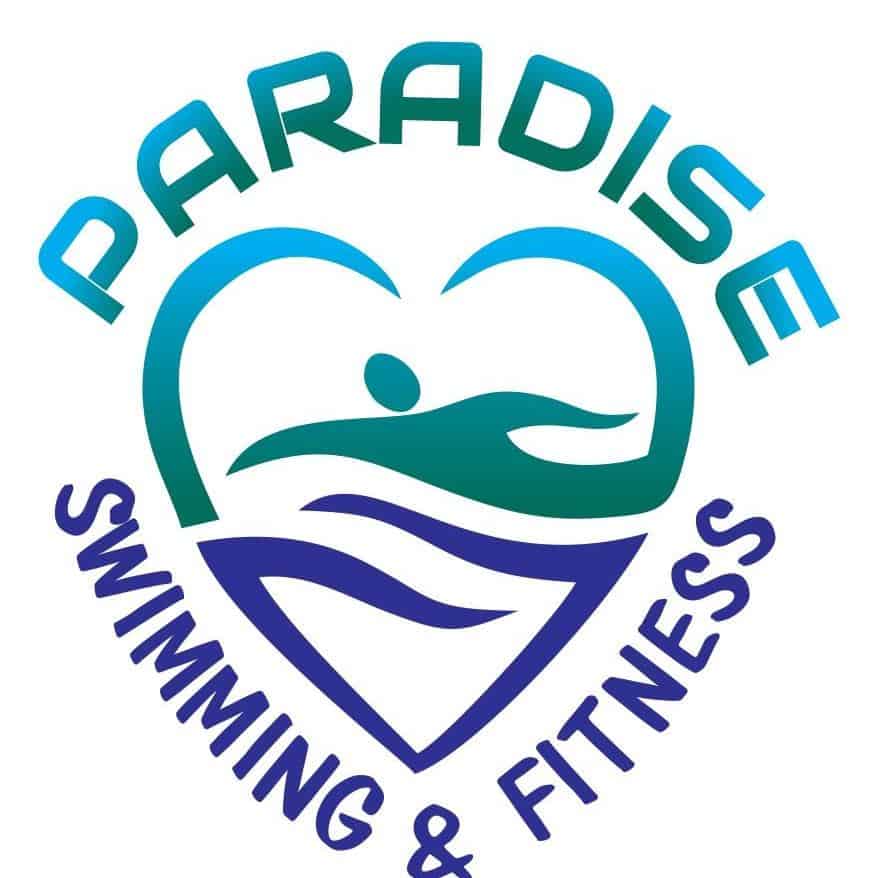 Mackay Regional Council Pools 
Swimming is a skill for life. Mackay Regional Council operates the following aquatic facilities: Mirani Swim Centre, Sarina Swim Centre, Bluewater Lagoon, Pioneer Swim Centre, Memorial Swim Centre and Mackay Aquatic Recreation Complex (ARC) each offering individual swimming programs. The Pioneer Swim Centre provides a pool dedicated to toddlers and their parents. With integrative water play equipment, your baby is sure to have a blast. Memorial Swim Centre features a heated toddler pool and extensive grounds. 
http://www.mackay.qld.gov.au/facilities/fitness_and_health/aquatic_facilities
Rugby Tots Mackay
Children aged 2 – 7 years old will learn how to kick, run, pass and catch the ball and how to play as a team, all with the guidance of energetic coaches. The youngest class is for ages 2 – 3 ½ years old.
P 0409 826 057
A Beaconsfield, Ooralea and Marian
Emackay@rugbytots.com.au
http://www.rugbytots.com.au
PCYC Mackay
PCYC Mackay run Toddler Playtime each weekday, 9.00am – 11.00am for children 0-5 years. $8.00 (Member), $10.00 (non-member). Under 12 months is FREE. 
P 4942 3296
A 33 Norris Road, North Mackay
E mackay@pcyc.org.au
http://www.pcyc.org.au
Pat Wright Swim School
Pat Wright OAM and Lee Day have been teaching swimming for over 35 years and have vast experience from Babies through to Adults.
A 8 Lawson St, Mackay
P 4953 1744
http://www.patwrightswimschool.com.au
Playgroup Qld
Promoting learning through play, building parenting skills and connecting families to create strong and sustainable communities.
A Various Locations
P 1800 171 882
http://www.playgroupqld.com.au
Jump! Swim Schools
Their Swimming Babies Program is for children from 3 months to 3 years old bonding with Mum or Dad in the water.
P 4942 8064
A 6/14 Heaths Road, Mackay
jumpswimschools.com.au
Impressionable Kids
Creating detailed, high quality hand and feet sculptures.They also specialise in Name Frames, Birth Collages and Keepsake Jewellery.
P 1300 885 868
impressionablekids.com.au